Vehicle Verification Service. Licensed By The California Department of Motor Vehicles, Our Vehicle Verifiers can verify any vehicle required to be registered by the California Department of Motor Vehicles**. Vehicle Verifications can be done in the following 11 SF Bay Area Counties, Yolo County, the Greater Sacramento Area and Stanislaus County: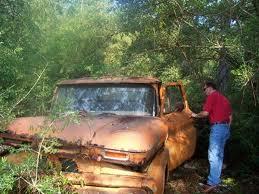 Bring your vehicle to Rodeo Ca (by appointment only)

Page For A Vehicle Verifier In Your County.

After the first vehicle, deduct $5.00 off the price of each unit thereafter. Example; Alameda County = 1st vehicle $85.00, 2nd vehicle $80.00, 3rd vehicle $75.00 etc., to a minimum of $30.00 each.  All vehicles must be at the same location and completed in a single trip.

Why wait in lines at DMV or wait weeks for CHP to look at your vehicle when you don't have to?

Call us instead,   We do it  Fast, Friendly and Affordable!!

Car, Truck, Tractor, Trailer, Motorcycle, Motorhome, ATV and Boat. 

You Need A Vehicle Verification If:

You have a vehicle that is no longer in the DMV database.

You have any vehicle that was registered out of state and coming into California.

You have a non California motorcycle with out of state title.

You have vehicle documentation that reflects an incorrect VIN.

We offer mobile onsite vehicle verifications to Auto Dealerships of any size and private parties in all the counties listed above.

While at your location we will supply you with the professionally completed form (Reg 31) required by the California Department of Motor Vehicles for your vehicle transaction.

Call Today at (510)799-4194, or email us at Info@asapliensales.com to get fast service.

Please Note: It is not the responsibility of the verifier to locate your vehicle ID's. You must know where the VIN numbers are located and that they are legible in order to verify that they are correct for the vehicle. If needed, we can provide ideas where the VIN's may be found on some of the older models, but certainly not all, however, you can find most of the answers with some on-line research, (example - "1967 Cadillac vin location").

** You Don't Need An ASAP Vehicle Verifier If:

Original applications for new automobiles, motorcycles, and commercial vehicles with an unladen weight of 8000 pounds or less.

Any vehicle, 1970 and newer whose Federal Certification Label (Safety Label) is missing, altered, or as noted in the Reg 343 does not match the documents. (see Note above)

Salvage or Junk. We Cannot Verify Salvage or Junk  Vehicles.

Motorcycles with engine changes.

Incomplete or unassembled vehicles.

These Items Are DMV - CHP Vehicle Verifications Only.

All Vehicles must be in one location and completed in a single trip to avoid additional daily trip charges.

Certificates of Origin, Title, or Registration for each vehicle must be faxed or emailed to our office at least one day prior to verification.

Plus one day trip charge to your location for each day required

- See The Price Chart Above -

Got Questions?  Get Answers!

Sorry, ASAP Vehicle Verifiers does not accept personal checks for vehicle verifications, Cash or Credit Cards ONLY.

Prices Are Subject To Change At Any Time


DMV Vehicle Verification (Reg 31)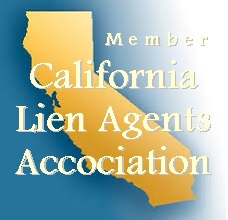 Copyright © 2009-2021 ASAP Vehicle Verifiers - All Rights Reserved

The Professional

Vehicle Verifiers

This page was last updated: October 11, 2021
Please Be Aware, some of the communities in the counties listed above may be a beautiful drive to get to, there may be additional charges to any listed price for a specific county rate fee.

1st VIN - On vehicles 1970 and newer vehicles, we must always have the primary vin in the windshield and it must be legible.

2nd VIN - On vehicles 1970 and newer, we will need to see the Federal Certification Label (usually on the left side door frame or door). If the Federal ID is missing or illegible, you will be referred to the  CHP.

On 1968 and newer, we will need to look for an EPA sticker, usually located in the engine compartment or under the hood.  We will also need to record the mileage on the odometer.

Also, when completing a vehicle verification, in addition to seeing the actual VIN's on the vehicle, we will need to see whatever documentation you have on the vehicle such as Title, Registration, Certificate Of Origin, etc..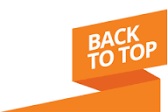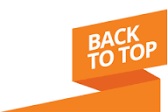 Please, No Salvage Or Junk Vehicles, **CHP Only**.

Special Construction Vehicles - Kit Cars, Frame Changes, Home Made Trailers, Etc.

If Needed, we can refer you to the CHP.  The cost of this referral is the same as any verification in your county.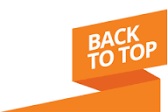 If you have been referred by the DMV to go to the CHP - Please Do Not Call Us - Your only option is the CHP. If you call us and we go to your location - the charge will be the same charge as for any county listed above.