Licensed Mobile California DMV VIN Verifier - You Want It When?  At ASAP,  we mean ASAP,  we offer same day service in most cases.  Our mission is to have a vin verifier to your location As Soon As Possible. Vin Inspections are taken very seriously here, we know that dealing with the DMV is the last thing you want do.

You don't have to waste your time waiting in line at the DMV, hoping that they will take care of your needs on the first trip.  Our fees are very reasonable, and most of the time we will take care of the VIN verification of your vehicle for less than if you took the time and effort to go to the DMV.  Plus, we are effortless, Our VIN Verifiers Come To You.  Check out our low pricing and give us a call or simply fill out our online request and we will take it from there.

Our VIN Verifiers are  Fast, Friendly and Affordable!!

Are you out of our 11 SF Bay Area, Greater Sacramento Area, and Yolo County service area?  Not A Problem!   We have a statewide network of licensed vin verifiers in most counties to serve you.  See the
Vin Verifier List By County
page of this website for a vin verifier in your county.
Remember, if you are not in our service area and need a mobile licensed California DMV vin verifier, you can give us a call anyway.....our goal is to help you!
We are a proud founding member of the California Lien Agents Association (CLAA), founding member of the Registration Services Association (RSA), associate member of the California Tow Truck Association (CTTA), and a California Department Of Motor Vehicles Business Partner.

Got Abandoned Vehicles?  Need A Vehicle Transfer, Plates or Yearly Stickers? 

Please visit our parent company ASAP Lien Sales website at
www.asapliensales.com
for Vehicle/Vessel Lien Sales, DMV VIN Verifications, DMV Registration Services and Free Abandon Vehicle pickup.
Thanks For Visiting Us Here At ASAP Vehicle Verifiers!!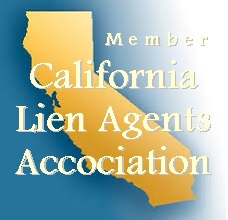 Copyright © 2009-2021 ASAP Vehicle Verifiers - All Rights Reserved

-Same Day Service In most Cases.-

The Professional

Vehicle Verifiers

This page was last updated: July 29, 2021