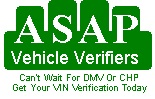 The Professional

Vehicle Verifiers

Terms and Conditions, and Authorization for Website Back Links

Welcome to ASAP Vehicle Verifiers website.  Our website is designed to help professional licensed vehicle verifiers throughout the State of California to get found and get customers, however, most of all, it was created to help the motoring public find the vehicle verifier they need in the locations they need it.

Terms and Conditions:  Your listing on our website is a free service, and in order to qualify to be on this website we ask that you comply with the following conditions, they are, but not limited to the following;

Your verifier license must be current and valid with the California Department of Motor Vehicles.

You must have a website dedicated to vehicle verifications and must list the counties you service.

You cannot compete or list a company that competes in any counties that ASAP Vehicle Verifiers Services.

Your primary web page or index page, "Page Title" must show the counties you service, this makes it easy for your customer to find you in the counties you service.

Our website will not show more than five verifier listings per county**.  When a sixth verifier wants on the list is when we will review the existing listed websites in that county to see if they comply,  or if it is still in business,  if not, the listing will be removed to make room for valid verifiers in compliance.

If you retire from a county or the verification service altogether.  Out of respect to other verifiers in your county and the motoring public, you will let us know to remove you from the list.

Back Link(s):  Use the paragraph below to advertise our website for all locations we serve.

You must provide working back links to ASAP Vehicle Verifiers website as provided below.

Although we do not charge for this service, it does cost us to provide the service - your cooperation is appreciated and required. The Terms and conditions on this page are subject to change at any time, and shall be your responsibility to review them regularly for changes and compliance.

By signing this form either digitally printed or signed, you agree to the Terms, Conditions, and Back Link above, and that you authorize ASAP Vehicle Verifiers, their asignees and associates to add Back Link(s) to your website.

This page was last updated: April 22, 2021
You can also print this page, fill it by hand and fax to (510) 799-1456

Be Sure To Print A Copy For Your Records Before Using The Submit Button

Copyright © 2009-2021ASAP Vehicle Verifiers - All Rights Reserved

ASAP Vehicle Verifiers reserves the right to add or delete any Name, Company Name, or Person and/or their information to or from our verifier list.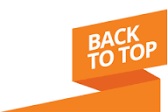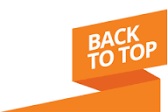 The ad must include this wording;

For Vehicle Verifications in the 9 San Francisco Bay Area Counties, Greater Sacramento Area and Yolo County, Please Call ASAP Vehicle Verifiers At (510) 799-4194 or Visit www.asapvehicleverifiers.com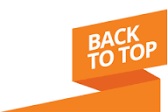 **ASAP Vehicle Verifiers and/or ASAP Lien Sales is a founding member of the California Lien Sale Association.  As that, lien sale associate members will always have a priorty on this list and will always show at the top of the list for the counties served.

The font must be at least 12 PT and be displayed in a conspicuous location on your Front Page, 'Index Page' of your website and the font is to be the same font used to advertise your service locations, and not hidden underneath other text/random content or bad coloring - the link must be a hyper link in blue and under lined, that will take you to our website in a new window when clicked, without leaving your website.